Beijing Dance Theater Graces Ohio Theatre's Stage this Weekend
Experience the majestic Beijing Dance Theater this weekend.
Beijing Dance Theater graces the stage at Ohio Theatre at Playhouse Square (1501 Euclid Ave. Ste 200 Cleveland) this Saturday Feb 2 at 7:30 p.m. and Sunday Feb 3 at 2 p.m.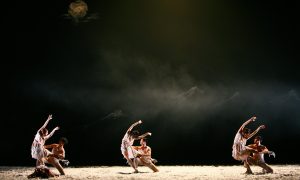 Founded in 2008, Beijing Dance Theater (BDT) is led by its choreographer Wang Yuanyuan together with visual artists Tan Shaoyuan and Hanjiang. The company collaborates with internationally renowned dramatists, musicians and designers to create dance works that excite audiences with visually dynamic sets, and imaginative choreography. Delicate, beautiful and filled with technically superb dancers, BDT's works create a meeting point where both traditional Chinese culture influences the movement and innovation pushes the company forward through thought provoking contemporary choreography.
Born and raised in Beijing, Wang Yuanyuan began her dance journey at the Beijing Dance Academy, and later went on to be named the resident choreographer of the National Ballet of China. She furthered her studies at the California Institute of Arts School of Dance in Los Angeles, where she completed a Master of Fine Arts in 2002 and in 2015, she received her Honorary Fellowship from The Hong Kong Academy for Performing Arts (HKAPA). She was also one of the main choreographers for the Opening Ceremony of the Beijing Olympic Games in 2008. Her works have won numerous awards including 'Best Choreographer' awards at the Varna International Ballet Competition, the USA International Ballet Competition, and the Moscow and Shanghai International Ballet Competitions respectively, making her the most internationally awarded Chinese choreographer to date.
For more about Beijing Dance Theater, visit http://en.beijingdancetheater.org/about/about.html.
To purchase tickets to this weekend's performance at Ohio Theatre, visit https://www.dancecleveland.org/performances.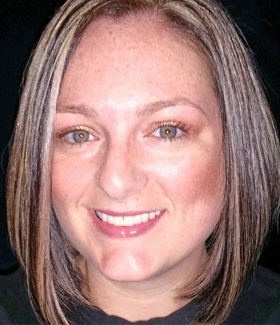 Tess Abney is a writer and artist from the Quad-Cities who enjoys writing on a variety of topics.